RV Camping Tips That Will Ensure a Great Vacation
This is a sponsored post written by me on behalf of Nationwide Mutual Insurance Company. All opinions are 100% mine.
Nationwide provided me with information regarding its blog post.
Summer may be coming to an end, but the time for traveling is just getting started. The weather is starting to become cooler, the humidity is coming down and it is becoming the perfect time to sit around a campfire with s'mores, a warm cozy blanket and stories shared by all. It's camping season!
Did you know that 8.9 million households own an RV? Many of these households will be traveling to the campgrounds, leaving a few places a little crowded.
Nationwide recently put out an article and they shared some really great RV etiquette tips. Having a bad neighbor at the campgrounds can make or break your vacation, you don't want that bad neighbor to be you.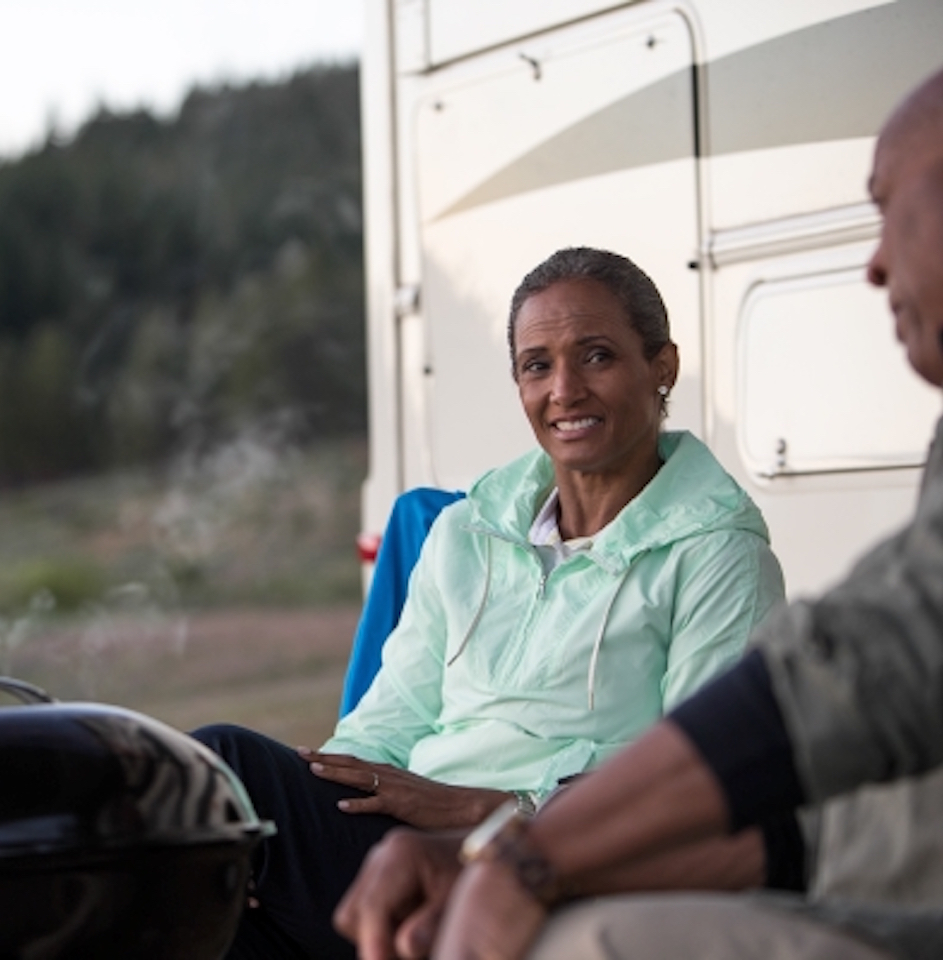 Here are some tips from the article "5 RV Camping Tips to Ensure a Great Vacation for All":
1. Don't Hibernate
I recently saw an article about "Another Reason You Should Have a BBQ" and it talked about the importance of community gathering, getting to know your neighbors. Same goes with a RV campground, it's really a small community of people that you should be friendly around. The reason? Should a disaster happen, or any kind of problem arise, already knowing your neighbors will make the situation easier to handle.
2. Respect campsite boundaries
You won't find walls in between RVs at a campground, but you should respect each other's space like there are. No one would enjoy having their dinner interrupted, or their family time, by someone running through their campground space.
3. Mind your garbage
Handle your trash and do it mindfully. What does that mean? It may seem like a good idea to throw trash into a campfire, instead of throwing it away. The bad thing about doing this is dealing with the smell that comes along with burning trash, especially plastic. Your neighbors don't want to smell that and neither would you.
4. Keep it down
Most campgrounds come with quiet hours. Be respectful with things like outdoor radios, televisions etc. RVs and generators tend to come with a lot of noise as it is, the added soundtrack of rowdy neighbors can be a damper on those around you.
5. Be selective in campground choices
Not every campground is going to come with the same environment and not everyone will follow these etiquette rules. When selecting your campground choice be mindful of these things. Choosing a campground near a campus, or a river where younger adults like to float, can come with more noise. Check out the reviews for the sites in question and make sure the RV campground is supported by the type of crowd that you want to be around, whether it's a quiet weekend with the family or a bachelor style road trip.
Find all of these great tips and learn more about Nationwide by visiting their blog.